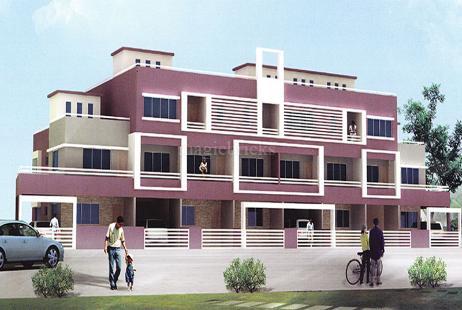 The development work in the city of Nashik is going at a great pace in order to structure it in a unique manner. This structural development in Nashik has led to a boom in the real estate market, as the demand for various residential and commercial properties has faced an exponential increment. There are numerous affordable homes for sale in Nashik. These properties are highly sought-after by the investors from all over the world due to the recent development of the city.
The properties in this city are surely in an immaculate condition. Moreover, there is a piece of property for everyone. Those who have a medium or low range of budget and those who have a generous one, all have a vast range of options for investment in the real estate market of Nashik.
There is an ever-increasing demand for the different types of affordable homes for sale in Nashik. The area is considered as the hub of flats for the nuclear and joint families. Almost each and every real estate company is developing a multi storey housing project over there.
Listed below are some of the crucial attributes that one should keep in mind before availing a home-
• The location of the property is very essential. Checking with the accessibility of the property, i.e. the approaching roads are in a good condition or not.
• An uninterrupted water and power supply is a must.
• Requisite documentation and clean chit of government officials are the most important.
• Availability of the basic amenities such as the market place, hospital, etc. is a point of concern.
• Checking with the space area to fit the accommodation is essential.
• Foreseeing the future prospects of the residential property, as in how the property is going to evolve in the coming years is an important aspect.
• Parking availability keeps the vehicle safe.
With the availability of financial assistance, getting a floor on rent has become a tranquil task. But one should always 'look under the hood' while choosing the suitable option out of an array of loan choices available in the market, as ignoring the risk factors can cause major pitfall. It is highly suggested to avail the services of the renowned property dealers to get the best deals.
Hence, the sum of the story is that by following the above-mentioned attributes, one could get an apt property. So, contact the reliable dealers who can sell affordable homes in Nashik